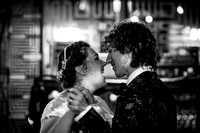 April Waters

Thom shot my daughter's wedding and I'm still deciding what pictures to buy, they are beyond words how he captured every single moment, every time I look at the pictures it takes me back to that moment in time. He is truly an artist and captures every emotion that you are feeling,
When Amber was planning her wedding I told her she needs to get a good photographer to capture her special day, she said taken care of it and I left it at that, then for Christmas I received a book of their engagement pictures, beyond words what an awesome job Thom did capturing their personalities .
So glad Thom was the photographer of choice!

Jacinda & Shannon Cason
Hello, Thom was great...he arrived early and took shots that you would not think of getting. It was a great touch to send thank you cards when you have plenty of pictures of guests looking their best mingling. Although it is totally about the bride, guests want to feel important and connected also. I would definitely recommend his services, affordable, reliable and high-quality... that means a lot especially coming from myself who used to model!

​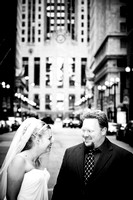 Michael and Hannah Moore wedding shot by Thom Lodge of Lani Kai Photography
Hannah & Michael Moore
I had Thom on my wedding day and was blessed with great and very unique pictures. Everything this man puts out you can tell is from the heart and he captured my new family in such a light of love that they all said it was the best family picture they have had for a long time. I highly recommended him. You will be highly satisfied with the result!!!
McCreadie Wedding shot by Lani Kai Photography
Heather & Ben McCreadie
Thom was awesome!!!!!!!!!! He got great photos and some really good candid shots. He was also a key point of conversation for my guests because he was out on the dance floor with his camera dancing and taking pictures. Definitely a must have photographer!!!!!!
Bonner Wedding "Celebration of Thirty Years"
Carol & Henry Bonnor
Thom did a fantastic job on my wedding, I couldn't have been happier! My husband was impressed that when he got to the church Thom was already there, he was the first to arrive. That meant a lot to us especially since he came all the way from Chicago to Dayton, Ohio to shoot my wedding. He was very friendly and professional and took outstanding photos! I highly recommend him.
Deborah Wheathers
The quality of the photo shoot is very high. Thom and his assistant serviced my birthday party well over my expectations. They are warm and friendly and great comfort was established which equals great subjects, which result in great images.

Thank you Thom!!!
Meghan and Eric Ginn
Thank you for the wedding photography. You did a beautiful job and we're grateful to have the photos as memories of our perfect day. Best, Meghan and Eric.
Contact us now to book your dream package!!!